P------------------------------------------------------------------------------------------

--Pardus-- Get It Here
Game Type: Browser Space MMORPG
Description: Pardus is a free graphic-based Massive Multiplayer Online Browser Game (MMOBG) playing in a futuristic universe where traders, pirates and other pilots of various races and factions strive to gain wealth and fame in space.



--Perfect World-- Get It Here
Game Type: 3d MMORPG
Description: WanMei or Perfect World is one of the hottest and most played MMORPGs of this genre. Featuring a full 3-Dimensional environment with excellent environmental effects, graphics and gameplay, it is set to bring online gaming to the next level. Based upon a collection of ancient Chinese mythology, culture and history, the world of WanMei is a blend of fantasy and adventure.



--Phantasy RPG-- Get It Here
Game Type: Browser MMORPG
Description: The purpose of PhantasyRPG is to provide an interactive fantastical browser based world that can be entered from any computer with internet access. No downloads, no long waits, just a free world to emmerse into and partake in an ever expanding world as well as meet other people from around the world who identify themselves in the same demographics.



--Pi Story-- Get It Here
Game Type: 3d MMORPG
Description: Pi Story is an action-adventure game in which you travel through instanced dungeons with a party of 8 or less. Outside of dungeons, the player will be located in a town where he/she may find others to party with, buy and sell equipment, as well as do various quests given to him/her by a Non-player character.

--Pimp Lords-- Get It Here
Game Type: Browser MMORPG
Description: Like pimping the hos? Must be 18 or older to play!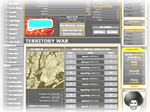 --Planatron-- Get It Here
Game Type: Browser MMORPG
Description: For many eons the Planetarion universe has been rife with war and destruction. Five dominant races fight side by side or kin against kin, galaxy against galaxy, planet against planet in the ever growing struggle for dominance. Alliances clash with one another, and the valuable resource asteroids are stolen and reclaimed. It is your task to join this chaotic system, and survive.



--Planeshift-- Get It Here
Game Type: 3d MMORPG
Description: PlaneShift is a Role Playing Game immersed into a 3D virtual fantasy world which is FULLY FREE to play. Fully free means you will have no surprises of premium content which will limit your gameplay or unbalance the game. There are no limitations in skills, ranks, abilities, items you can gain with your free account. There are no time limits or additional constraints. Other similar games just advertize the "free" concept to sell you premium accounts. We don't. Servers and bandwidth will be donated by sponsors.



--Playdo-- Get It Here
Description: 2d MMORPG



--Ponystar-- Get It Here
Game Type: 2d Kids Browser MMORPG
Description: Play a cute little pony in this kids MMO

--Poxnora-- Get It Here
Game Type: Strategy MMO
Description: FREE multi-player turn-based strategy game. Configure your Battlegroup from hundreds of beautifully illustrated Runes. Runes gain experience, advance levels, and have special abilities that can turn the battle in your favor. We have already launched the base game as well as 2 complete expansion packs bringing our total count to over 400 runes!

--Pristontale-- Get It Here
Game Type: 3d MMORPG
Description: Priston Tale is a Full-3D MMORPG (Massively Multi-player Online Role-Playing Game) based on the players' adventures in the continent of Priston. The 3D environment allows detailed character models and actual differences in height, making the whole experience much like watching an animated movie.



--Project Entropia-- Get It Here
Game Type: 3d MMORPG
Description: The Entropia Universe is more than a game. The Entropia Universe is for real. Real people, real activities and a Real Cash Economy in a massive online universe.

--Project Powder-- Get It Here
Game Type: 3d Ski MMO
Description: Project Powder is an online snowboard racing game that pits players around the world in competitive matches on the universe's most dangerous slopes. Taking place in 2146 AD on the distant, snow-covered planet of Delphinus, Project Powder offers you a snowboarder's paradise where you can race against your friends and pull off larger-than-life tricks in the low gravity atmosphere.

--Project Torque-- Get It Here
Game Type: 3d Racing MMO
Description: Project Torque is a Free MMORG or otherwise known as a Massively Multiplayer Online Racing Game. It features cuting edge 3D graphics, multiple game modes, up to 32 players per race, online rankings and more!

--Purge Jihad-- Get It Here
Game Type: 3d MMO FPS
Description: Purge is a persistent, multiplayer online, FPS/RPG hybrid powered by a highly modified Lithtech Talon technology. Originally released in 2002, Purge was designed to perform well on the average computer of the day. Any modern PC today should be able to play Purge. Freeform Interactive has now officially made Purge a free game.



--Puzzle Pirates-- Get It Here
Game Type: 2d MMORPG
Description: Yohoho! Puzzle Pirates is an online game in which you play a Pirate character in an ocean world. Hundreds of your fellow player Pirates swarm these Isles and Sea-lanes. For Pirates who love acronyms, Puzzle Pirates is an massively multi-player online roleplaying game, or mmoarrrrpg.